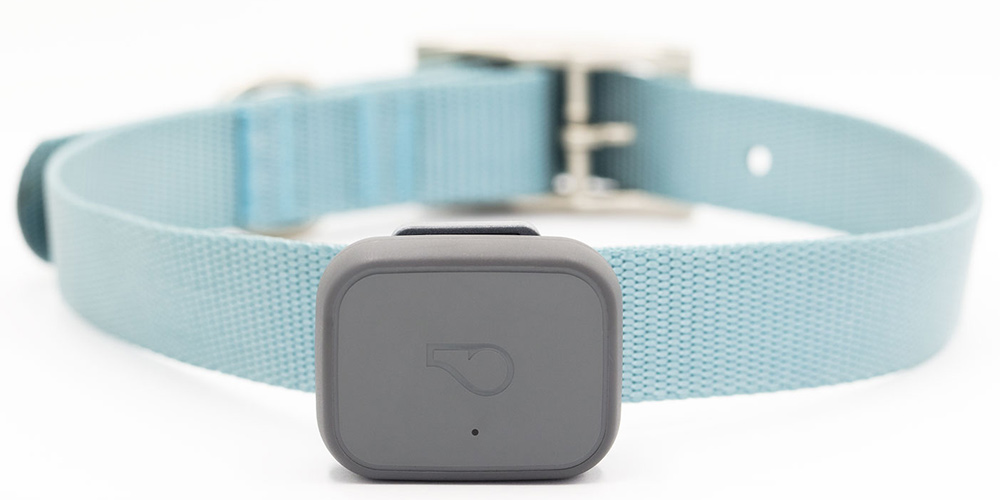 You love your cat or kitten, but sometimes their adventurous natures gets them into trouble. Whether your cat is an outdoor adventurer or a house kitty who likes to pull Houdini escape acts, a cat tracker is an invaluable tool to allow you to locate your pet at any moment. These trackers use Bluetooth or GPS technology to track and find your cat around the house or when they've run away. They easily attach to your cat's collar so you can track them 24/7. We've rounded up the best cat trackers so you can pick the perfect option for your kitty.
Check out our comparison chart and then the reviews.
Cat Trackers Comparison Chart
Check out our comparison chart for cat trackers. If you want to read our in-depth review of each tracker, scroll down to the next sections.
Best GPS Cat Trackers
GPS cat trackers are best for kitties who like to roam far from home. These trackers allow you to locate your cat anywhere by using GPS tracking which sends information to a smartphone app. While this technology is great for finding lost pets, it is more expensive than other trackers. Usually, the tracker itself has a higher price and then you also have to pay a monthly fee for a GPS subscription. If you're not sure that the GPS feature is worth it, consider one of the Bluetooth cat trackers in the next section. If your cat gets lost easily or escapes, the extra cost of the GPS tracking may be worth the peace of mind.
Whistle Explore GPS Cat Tracker & Activity Monitor
Whistle has been the top pet GPS tracker for many years and is perfect if you often need to track your kitty. The Whistle tracker attaches to your cat's collar and tracks them with GPS, cellular, and Wifi technology to make it easy to locate your cat if they escape or run away using the free smartphone app. You can even get email, app, or text notifications if your cat leaves customized designated safe areas, which is perfect if your cat has a habit of wandering the neighborhood. To access all of these tracking features, you must purchase a subscription plan ranging from $6.95 – $9.95 per month, depending on the billing terms you select. The GPS will only work in the United States. Because of the monthly charge, we would only recommend buying the Whistle if you need GPS tracking for your adventurous cat. If you're curious about where your cat roams on their adventures, the app will provide maps of their activities which can be a lot of fun to look at.
For fitness tracking, the Whistle tracks your kitty's activity and rest times and compares it to the averages for their age, weight, and breed. You can also set custom goals and track their performance over time. A bonus of this tracking is it can help you identify behavior changes that can be an indicator of illness.
One thing to note: you will need a home wifi network to set up the Whistle tracker when you receive it. Reviewers also note that the collar uses its connection to your home network to determine if the cat is at home or has run away. If your wifi network has a strong signal, this could cause a delay in notifications. Also, if you live in a rural area, you may notice delays in GPS tracking updates.
Available colors: gray, green, pink
Good for: dogs & cats, pets who think they're Houdini
Tracks: GPS location, activity, rest, calories, distance, behaviors
Notable features: GPS tracking, waterproof, tracking alerts, 20 day rechargeable battery, 2 hour charge time, behavior tracking (licking, scratching, sleeping)
Pros:
20 Day Battery Life
Waterproof
Activity Tracking
Cons:
Monthly Subscription Fee
Need a Home Wifi Network to Set Up
Safe Zone Alarms are Unreliable
GPS Service Unreliable in Rural Areas
---
Pawfit 3 Pet GPS Tracker and Activity Monitor
If you need to track your wandering cat, the Pawfit Pet tracker provides GPS and an activity monitor. The GPS tracking is provided through a subscription plan (prices start at $4.75 a month with discounts for longer plans). Once paired with the free smartphone app, you have three tracking options. There is a live tracking mode to follow your cat when they're on the move, plus assisted positioning and one-off positioning when you just need to see kitty's current location. You can also set 10 safety zones, so if your cat wanders beyond your yard or neighborhood, you'll receive an alert.
If you're interested in activity tracking for your cat, Pawfit monitors their active hours and rest hours, and it can calculate calories burned based on your pet's breed, weight, and age. It also records distance traveled, which is fun to see how much your outdoor cat wanders during a day.
If your cat has the habit of wandering off and disappearing for a few days, you'll love the built-in pet ID. Press the tracker and it will read off your address so a stranger can return your kitty home.
While the Pawfit tracker is marketed for both cats and dogs, it's really designed for dogs. The size of the tracker is quite large and is only recommended for cats over 8 lbs. If you have a kitten or smaller cat, the Pawfit may not work for you.
Good for: Outdoor cats, tracking activity of lazy cats
Tracks: GPS position, active hours, rest hours, calories burned, distance walked
Notable features: Waterproof, 3 GPS position tracking options, Embedded sim card, safety zone alerts, Pawfit App for iOS 9.0+ and Android 5.0+, extreme temperature alert, 30 day battery, LED safety light
Pros:
Easily attaches to collars or harnesses
GPS live tracking
Manage four pets
Waterproof

Cons:
Tracker is on the large size for most cats
Monthly subscription fee
Only for pets 8 lbs and above

---
Tractive Cat GPS Tracker
If your cat likes to wander and you want to be able to track their location in real time, Tractive is a great GPS tracker. The tracker fits most collars and is great for cats 9 lbs and above. In addition to location tracking, Tractive also works as an activity tracker, providing info about your cat's active and rest time. If your kitty needs to lose a little weight you can set fitness goals and help your cat reach them through extra activity. With the app you can set a "safe space" around your home and receive a notification if your cat wanders outside those boundaries.
Around the house you can also use Tractive to locate your cat with the "Find Mode" which activates lights and sounds to help you locate them. The Tractive does require a subscription to utilize the live location tracking which is available in monthly, yearly, and 2 year subscriptions.
Good for: Tracking outdoor cats and escape artists
Tracks: GPS location, activity, rest time, calories burned
Notable features: GPS location tracking, waterproof, safe zone alerts, app for iOS and Android, 7 day battery life, rechargeable battery
Pros:
Easily attaches to cat's collar
Less bulky design than other GPS trackers
Safe zone alerts

Cons:
Requires Tractive Subscription

---
Bluetooth Cat Trackers
If your cat doesn't wander far from home or you just need an easy way to track where your cat is in your house or yard, these Bluetooth cat trackers will work just fine. They're cheaper than GPS trackers and do not require monthly subscriptions. Unfortunately, these types of trackers have a very short range so if your cat escapes or runs off, it may be difficult to locate them as you'll need to walk around until you come into the signal range of their tracker.
TabCat Pet Tracking
TabCat is not technically a Bluetooth cat tracker, but it's a great short-range tracking system for cats that people without smartphones can use. TabCat comes with a tracker and two tags (two additional tags can be purchased for tracking up to four cats at once). It works similar to a stud finder or metal detector, it beeps and the lights change depending on how close you're getting to your cat. It's kind of like playing a game of hot or cold, but the TabCat only has a range of 400 feet.
There aren't a lot of features to the TabCat–especially no activity tracking. However, they do have a cool feature that allows you to "train" your cat. The locate button on the tracker activates a beep on your cat's collar tag. You can use it to train your cat to come home when you "beep" them. Of course, this feature only works when you're within range. This is a great option for cats that don't wander too far from home.
Good for: locating cats in your yard or neighborhood
Notable features: Track up to four cats, signal for cat training, splash-proof tracker cover, tracker easily attaches to the collar, replaceable battery
Pros:
No smartphone required
No subscription needed
Can sync with up to four cats
Lightweight and slim collar tag

Cons:
No map location given, can be tricky to locate cat
Only a 400 foot range
Not rechargeable

---
Cat Tailer Bluetooth Tracker
Cat Tailer is one of the smallest Bluetooth trackers available, designed specifically for adventurous cats. This cute tracker attaches to your cat's collar with a keyring and works via Bluetooth and a free smartphone app to locate your kitty. This tracker is great for locating cats that stay close to home but often are difficult to find when it's time to come in for the night. Unlike GPS, it cannot give you the exact location of your cat on a map. Instead, the tracker emits a beacon and the smartphone app tells you approximately where the cat is. Then it's a bit of a game of hot and cold until you find them, but the app makes the process easier than just calling your cat's name.
The 6-month battery life makes this a great, low-cost solution to finding your cat. Buildings can cause interference and the tracker doesn't work well indoors. It also lacks any other features like activity tracking. But you can save money and save time with the Cat Tailer.
Good for: locating your cat in your neighborhood
Notable features: Waterproof, 6 month replaceable battery
Pros:
Waterproof
6 month battery life
Smartphone app

Cons:
Only has a range of 328 feet
Does not provide precise location of your cat

---
Looking for more cool stuff for your cat or other pets? Check out these dog activity trackers, GoPro dog mountas, and dog and cat collar cameras.